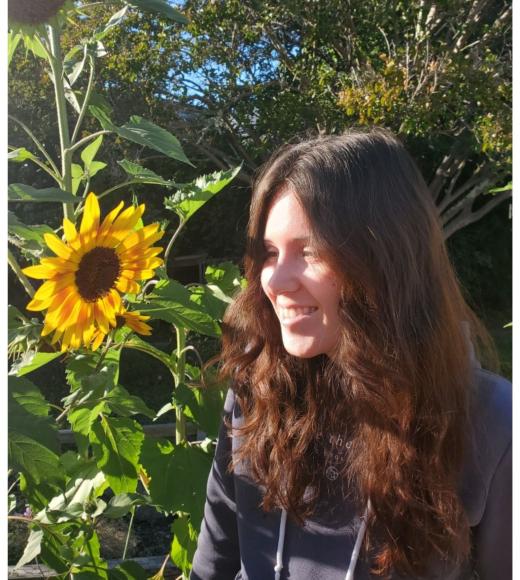 Bio
Hi! My name is Miranda Huntsinger and I am a second year transfer student majoring in Psychology and minoring in Anthropology and Sociology. I transferred from Santa Rosa Junior College located in Santa Rosa California.
Campus Involvement: Last year I was involved in The Project Happiness and Music Therapy Club. Currently I am involved in a roller skating club where we skate around campus playing music. I am still learning to rollerblade so I spend most of mine attempting to not fall and embarrass myself. My favorite spots on campus include the redwood grove in the Arboretum and the walking paths near the Green at West Village.
Hobbies: I enjoy learning new things and have a hard time just choosing only one hobby. At the moment I am focused on mastering different recipes, creating the perfect Spotify playlist, and I just started my first DND campaign. This school year I plan on learning how to rock climb.
Advice for Transfer/Reentry Students:  My best advice would be to introduce yourself to the people you sit next to in class. Exchanging contact information can come in handy if you have to do group projects or want to catch up with lectures. It is also a great way to make friends and feel comfortable in class.