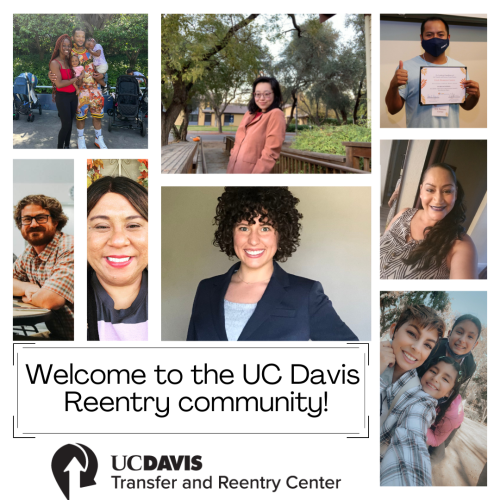 Who are reentry students?
Reentry students are students who identify with one more more of the below groups:
Students who are 25 and older
Students who have a spouse/partner
Student parents
Students serving as caregivers for adult family members
Students who have taken a break from their education
At UC Davis there are approximately 1,500 undergraduate students ages 25 and older and around 300 student parents.
What programs are offered for reentry students?
Reentry E-Newsletter
To sign up to receive the e-newsletter for reentry students, fill out this online form. Students can also see the archive for the TRC Weekly Brief.
E-newsletter archives:
Reentry Retreat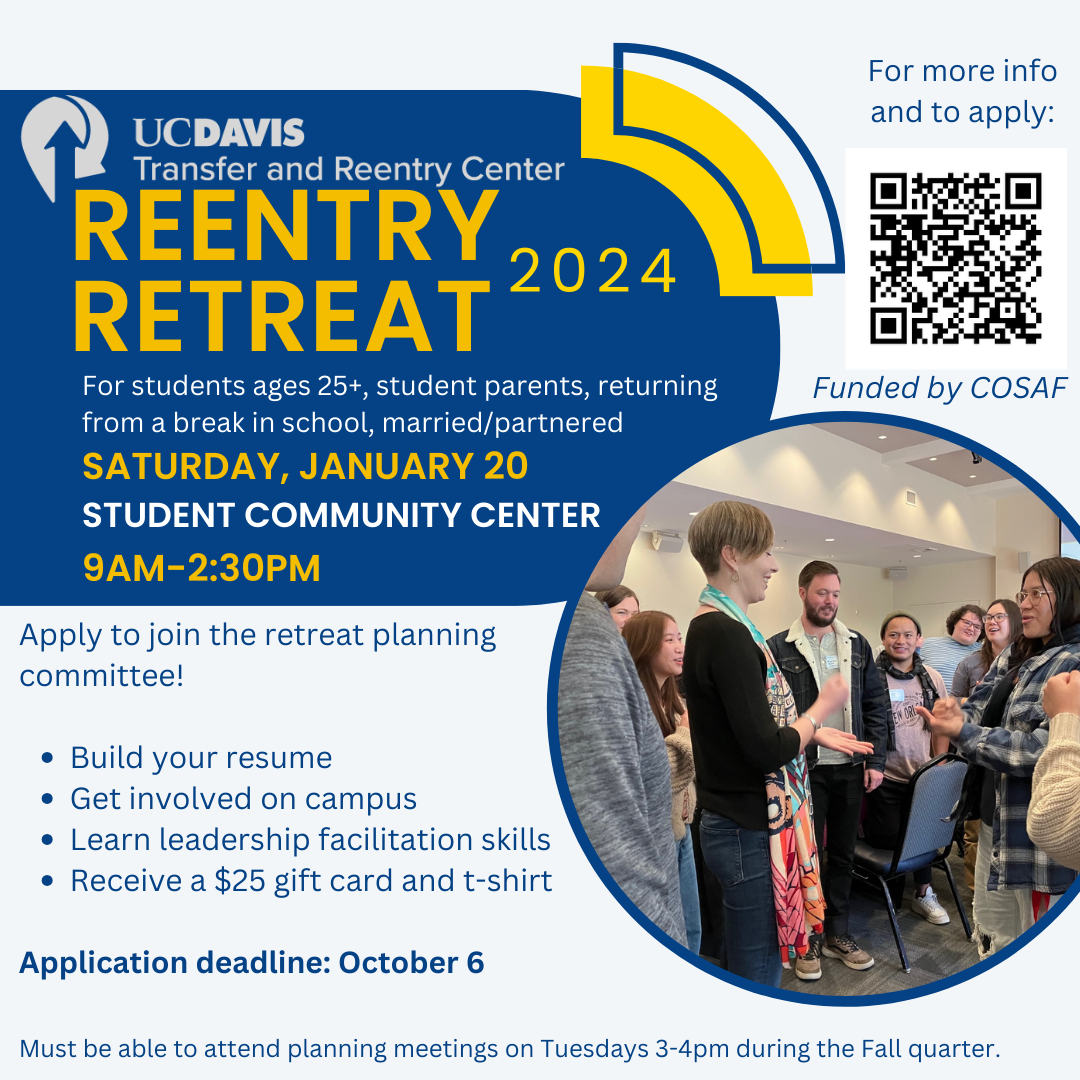 Serve on the committee to plan the 2024 Reentry Retreat!  Submit the
online application
by Friday, October 6, 2023 at 11:59pm.  It's a great leadership opportunity and resume builder!
Save the date for the 2024 Reentry Retreat: Saturday, January 20, 9am-2:30pm!  Registration form and information will be available in October/November 2023.
Older Wiser Learners (OWLs) Student Organization
OWL's is the Older Wiser Learners Club at UC Davis. It is a non-traditional student organization for all non-traditional students (typically, but limited to 25 years of age or older, married, re-entry, caretakers, and/or parents). We are your hub for socializing with like-minded students, networking, and a great place for building community and sharing resources that cater to non-traditional students. To join, log into Aggie Life and click on Join.